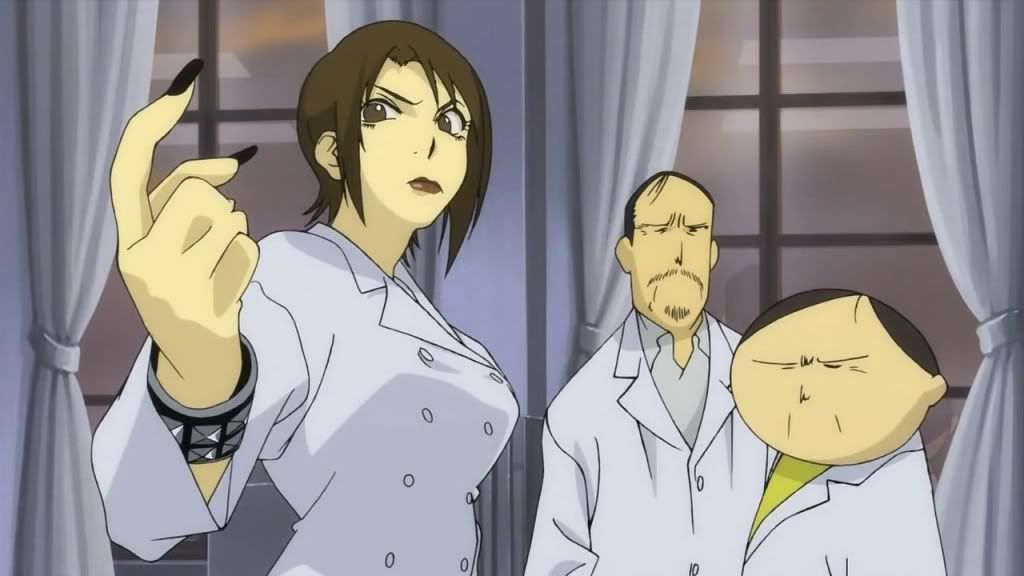 Sometimes in animes the artits becomes lazy and draw them without taking care. That's called QUALITY.
Deformism, quick draw, and WTF
Still not know what I mean?
Spoiler:

Hey, didn't see it?

Look carefully.

THE DAMNED DOOR!

Haruka opened to her right side but appears in her left. Oh yeah.
Well, that things not too much people notices, so...
But if you saw Higurashi, for sure you know what I mean.
Spoiler:
Or Rurouni Kenshin, Slayers, Gurren Laggan, Toradora... Black Lagoon inclusive.
Spoiler:

Hell yeah, deformism, and LOL the guy's face.
Even big animations like Tokyo Magnitude 8.0 can't escape from the lazy artists.
Spoiler:

Lemur Yuuki FTW
The last ones I saw, seeing Samurai Champloo.
Spoiler:

Yaaay party! Who cares!
I'm sure you saw scenes like that, that topic is for share them xD
There are somes kinda fun, or interesting, right? Riiiight?
Eyeshield21.